›
›
›
›
Latest access control and perimeter detection from Optex
Latest access control and perimeter detection from Optex
First published in The Global Road Safety Review 2015 as Smart access and perimeter control from Optex Group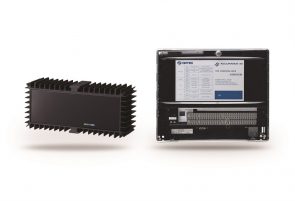 The Optex Group offers an extensive selection of smart access control and perimeter detection for industrial, commercial and residential applications. Developed for residential and commercial use, Optex's new iVISION+ is a wireless door and gate video entry system with up to 100m transmission range, while its battery-operated outdoor intrusion systems can now integrate with the popular Ricochet enabled wireless alarm panels for optimum performance.
For internal access control applications for high security projects such as data centres, banks, government buildings and critical infrastructure, Optex has developed its new anti-tailgating access control solution, Accurance 3D.
Accurance 3D is a 'timeof-flight' tailgating and piggybacking detection technology that provides an extra layer of access control security, with intelligent analytics to automatically detect intruders, while providing 3D height-colour-coordinated images to system controllers.
Companies in this article