›
›
›
›
Intersection tracking camera aids road safety
Intersection tracking camera aids road safety
First published in The Global Road Safety Review 2015 as Tracking camera aids intersection safety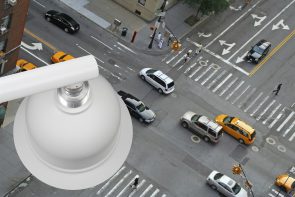 Gridsmart Technologies' single-camera, tracking-based vision solution collects real-time traffic information that can be used to improve safety at intersections.
It uses a single camera with an ultra-wide angle lens to track all movement in its field of view, which allows for real-time management of intersections, including detecting cars, trucks, bicycles and pedestrians while recording turning movements, vehicle counts, and vehicle lengths. _e system can even detect pedestrians or cyclists moving through crosswalks.
With the release of Gridsmart 5.0, the company is introducing Gridsmart Cloud, which allows traffic professionals to use laptop computers to design, organise, configure and manage intersections exactly as they want, and not how the product dictates it should be.
Training on using Cloud typically takes 30 minutes or less.
Companies in this article