›
›
›
›
Intelligent intrusion detection with Digital Barriers' video analytics app
Intelligent intrusion detection with Digital Barriers' video analytics app
First published in The Global Road Safety Review 2015 as Edge-based video analytics aids intrusion detection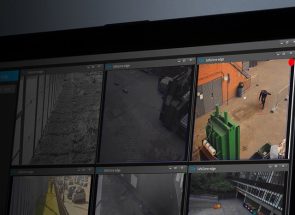 Digital Barriers' SafeZone-edge intelligent edge-based video analytics app offers reliable intrusion detection on a range of Axis devices.
Specifically designed to address the limitations of conventional edge and server-based video analytics, SafeZone-edge can discriminate between people and vehicles; it draws on extensive 3D model analysis validated against a comprehensive video dataset.
The automatic calibration tool vastly simplifies setup and dramatically reduces configuration time. Sterile zones and detection rules can be defined remotely, with each device capable of handling multiple scenarios simultaneously.
The SafeZone-edge processing technology features an advanced AI engine to provide accurate interpretation of scenarios. It also ensures automatic mitigation of a range of environmental effects such as variable illumination, fast moving shadows and weather events that can otherwise cause nuisance alarms.
Enhanced integration with leading video management systems now includes metadata display on live and recorded events for more efficient review of alarms.
Companies in this article