The Team -
Management
---
Roger Adshead
Chairman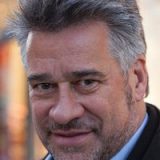 Roger founded Route One Publishing in 1991 and launched World Highways magazine that year. Roger graduated as a civil engineer and majored in traffic engineering. He also worked in tunnel construction before moving into construction publishing in 1980. In his 30-year career he has attended ten Bauma and nine Intertraffic exhibitions plus many IRF, PIARC, and ITS World Meetings and Congresses. He also launched ITS International, Bridge Design & Engineering and Aggregates Business Europe magazines, plus various Chinese and Latin American editions, and numerous publications to mark landmark transportation projects. He was previously a member of the BPA European Advisory Board and is currently a member of the AEM Construction Equipment Marketing Committee.
Telephone: +44 7768 178 163
Mobile: +44 7768 178163
---
Andrew Barriball
Managing Director and Publisher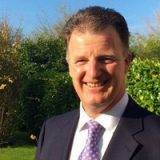 Andrew started his working life as a news reporter for the Kuwait Times daily newspaper. On leaving the Middle East he worked for The Westminster Press Group, Reed Business Publishing, IDG Communications and CMP before joining Roger Adshead at Route One as Publisher of ITS International in 1995. Andrew became a director of ROPL in 2006 and was promoted to Managing Director in 2007. Andrew remains the publisher of ITS International and is responsible for overseeing the Daily News projects at Intertraffic in Amsterdam, The ITS America Annual Meeting and the ITS World Congress.
---
James Howard
Internet, IT & Data Services Director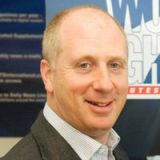 James started his career in publishing at Morgan-Grampian in 1998, working in advertisement sales for Catering magazine. He was promoted to Advertising Manager before moving to International Construction as Associate Publisher. At AP Information Services he worked on directory and database publishing, implementing Internet and database systems to manage the company's data. He was head hunted for a dot-com in 2000. In 2001 James joined Route One Publishing, developing their electronic publishing and database systems.
---
Geoff Hadwick
Publishing Director of World Highways and Aggregate Business and ROPL's editorial director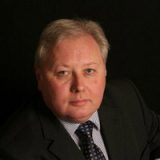 Geoff is a widely experienced publisher and editor, having run a number of leading business-to-business publications and real-time online news and data services. He has edited seven different titles over the years (including four weeklies) and has published a dozen more. Geoff also has considerable experience of running and developing face-to-face events such as awards, conferences and debates and has won the PPA Editor of the Year, PPA Campaign of the Year and PPA Magazine of the Year awards amongst others. His event management experience includes running the UK's biggest annual construction industry exhibition (called SED) for 5 years, as well as an international holiday home show. He has written about all sorts of industries over the years … including the construction, road transport, oil, property, automotive, computing, healthcare, farming, motorcycle and car sectors. He is a Fellow of Chartered Institute of Logistics and Transport.
---
Mike Woof
Editor, World Highways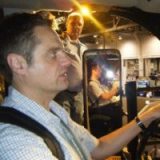 Mike has over 20 years experience in the international business press, writing about construction and related extraction industries. Prior to joining Route One Publishing in 2005, he edited World Mining Equipment and previously worked at other leading titles such as EMAPs Construction News. He studied mechanical engineering and worked for a time as an engineer, before moving over to journalism in the late 1980s.
---
David Arminas
Deputy Editor, World Highways
David joined World Highways in October 2014 after a year freelancing for trade and business publications in London. After graduating from the University of Alberta in Canada, he worked in sales and marketing for academic publishers in Canada, the UK and France before moving onto the editorial side in London in the mid-1980s. He has worked on various Reed International titles, was a reporter in Istanbul with the Turkish Times newspaper and was a correspondent for the American news wire agency UPI, United Press International, in Yugoslavia and back in Canada. He also was news editor on Supply Management and FM World, both published by London-based Redactive Media Group.
---
Adam Hill
Editor, ITS International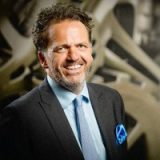 Adam has edited publications and websites across a range of industries. He began work as a business journalist in 1994 for Reed Business Publishing's Motor Transport magazine and has since written news, features and interviews in sectors including pharmaceuticals, public relations, transport, health, public affairs and the circular economy. Adam is a regular member of the Daily News editorial team reporting from key industry events around the world.
---
Guy Woodford
Editor, Aggregates Business Europe/International
Guy joined Route One Publishing in 2011 after more than eight years at the Nottingham Post, where he was the Crime Correspondent. Prior to that he worked as a senior reporter at the Southern Daily Echo in Southampton, Hampshire, at the Lancashire Evening Post in Preston, Lancashire, and as a reporter at The Kirkintilloch Herald, a North Glasgow-based weekly newspaper. He has been a journalist since 1998 and became the Editor of Aggregates Business Europe/International in July 2014, after more than two-and-a-half years as Assistant Editor of World Highways. He is also involved in producing special publications for Route One Publishing, including live at show Daily News print and ConstructionTV.TV channel video editorial.
---
Liam McLoughlin
Assistant Editor, Aggregates Business Europe/International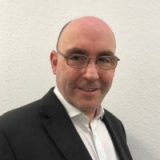 Liam joined Route One Publishing in 2018. He has worked in journalism for 27 years, predominantly in business-to-business publishing. He has previously held roles at the BBC, The Grocer Magazine, the Nottingham Evening Post and C&M Publications.
---
Daniel Emmerson
Sales Director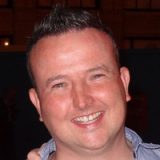 Dan joined Route One in 2007 and has worked in an array of industry sectors in his 27 years in publishing, including Dental, Education, International Trade, Horticulture, Office Products and of course Transportation and Quarrying. In this variety of sectors he has always worked with his clients to help them achieve their marketing goals and get maximum return on their investment. Dan is primarily responsible for sales on ITS International; but does work across all ROPL brands. Dan is also our E-Business Development Manager heading up our E-Media products including the eNewsletters and websites.
---
Philip Woodgate
Sales Director
Philip has over 25 years publishing experience. He has worked on international magazines, websites, exhibitions and conferences in many different markets. Philip is responsible for advertising revenue on Aggregates Business and World Highways magazines and their associated special reports, websites and eNewsletters.
---
Graeme McQueen
Head of Construction Sales
Graeme joined Route One Publishing in September 2015 and has been involved in international publishing sales for more than 27 years. His experience has primarily been across the financial sector, where he worked for the Financial Times as well as Thomson Reuters amongst others developing bespoke solutions for clients across multiple platforms. Graeme's role at Route One Publishing is head of construction sales. He has responsibility for  growing and developing revenue streams across the groups portfolio of construction titles through print, online as well as special reports.