›
›
›
›
Time is running out on infrastructure
Time is running out on infrastructure
First published in The Global Road Safety Review 2015 as Time is running out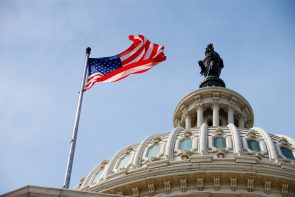 Could a long-term deal be struck on US infrastructure funding? As Congress kicks the can down the road yet again, Andrew Bardin Williams is not getting his hopes up
The US's crumbling infrastructure is no secret. We've all read the reports, heard from engineers, talked to economists. We've driven on the roads, held our breath as we've crossed a bridge, sighed at the endless delays on Amtrak. According to the American Road and Transportation Builders Association, there are 60,000 structurally-deficient bridges in the US_making the country's roads anything but completely safe.
What will it take to fix our infrastructure problem? Estimates range from hundreds of billions of dollars just to maintain existing service levels to trillions more to rebuild a road transportation network that was once the envy of the world.
It's not like infrastructure spending is a black hole. Dams create energy and water our crops. Rail networks move goods from manufacturing plant to market. Public transit ensures people can get to work on time. The Federal Reserve Bank of San Francisco conducted a study that found that every $1 of infrastructure spending results in $2 of economic growth—a driver of economic growth figure that nearly no one disputes.
The point is, everyone understands the benefits of transportation infrastructure spending and the safety repercussions if infrastructure is not maintained. Politicians from both sides of the aisle continue to cry out for a long-term funding solution.
Senate Environment and Public Works Committee Chairman James Inhofe (R-Okla) and ranking member Sen. Barbara Boxer (D-Calif.) have co-sponsored a bill that would close the funding gap by appropriating revenue from a temporary tax incentive for overseas profits repatriated by US companies.
Another bill would tie the gas tax to inflation, allowing the transportation fund to grow over time. A third bill, co-sponsored by 17 members of the House of Representatives from both parties would look at a combination of spending cuts and new revenue to bridge the funding gap, looking at everything from private toll roads to a new mileage tax. Over in the private sector, big business and labour-typically sworn enemies-have found common ground on this issue.
Yet, with just two weeks to spare until the Highway Trust Fund ran out Congress passed a two-month extension of the Moving Ahead for Progress in the 21st Century Act (MAP-21)_a 2012 law that was essentially an extension of another surface transportation funding bill that was about to expire. Leading up to the May 31 deadline, many state DOTs put scheduled projects on hold, setting back the already shortened construction season in many parts of the country.
The drawbacks of implementing a series of short-term fixes instead of passing a long-term solution are dire. Uncertainty breeds tentativeness and half-measures, and only a long-term solution can give transportation officials, DOTs and construction companies the confidence to move forward with the big thinking that is needed to revitalise our infrastructure.
The two long-term solutions referenced above are still on the table, and it's likely that one of them will come up for a vote by the July 31 deadline. However, we've been on this path before, and Congress has failed time and time again.
The Proposals
Description
Sponsors
The Update, Promote, and Develop America's Transportation Essentials Act
Would increase the gas and diesel tax by 5 cents per gallon in each of the next three years and permanently adjust the rate for inflation for six years
Rep. Earl Blumenauer (D-Ore)
Senate Environment & Public Works Committee bill
Would use revenue from a temporary tax holiday to make up the funding gap for six years
Sen. James Inhofe (R-Ok) Sen. Barbara Boxer (D-Calif)
The Bridge to Sustainable Infrastructure Act
Would use a combination of spending cuts and new revenue streams to bridge the funding gap and require Congress to fund the Trust Fund for 10 years
Rep. Reid Ribble (R-Wis)
Rep. Dan Lipinski (D-Ill)
Rep. Jim Renacci (R-Oh)
Rep. Bill Pascrell (D-NJ)
And 14 other representatives