›
›
›
›
Mobile road marking analysis delivers accurate results
Mobile road marking analysis delivers accurate results
First published in The Global Road Safety Review 2015 as Mobile road marking analysis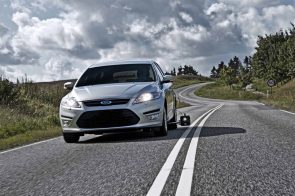 Delta has developed its vehicle-mounted LTL-M mobile retroreflectometer to provide a more complete overview of performance of road guidance markings.
LTL-M is based on a patent pending technology using a Delta developed flash system, digital camera and real-time digital image processing. In addition to being easy to install, calibrate and operate, the technology ensures accurate results under all driving conditions. The system is based on the 30m geometry outlined in EN 1436 and ASTM E-1710 compressed to a 6m measuring distance.
The LTL-M measurement field of 1 x 1m makes use of 70.000 pixels which allow the system to accurately detect and measure the full width and length of road markings. The result is provided as an average of the individual pixels detecting retroreflection within the given field of view. At speeds up to 90km/h or 55mph, LTL-M will provide a complete performance check of markings presented per metre if required, or any average length chosen by the driver after measuring is complete. The test is still possible at higher speeds, but will not provide 100 per cent coverage.
An optional overhead video camera located in the vehicle windshield records the road as seen by the driver, for later review and helping to explain any discrepancies in the results.
The measurement data can also be viewed on Google Earth at up to three threshold levels and four colours, creating an overview of road conditions for future maintenance planning.
Companies in this article