›
›
›
›
Outlook for global construction equipment markets: Introduction
Outlook for global construction equipment markets: Introduction
First published in Global Report: Construction Equipment 2016 as Will earthmovers become the global growth champions?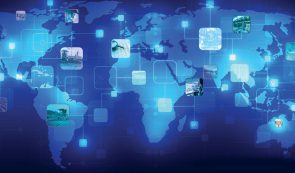 World demand for construction equipment is forecasted by The Freedonia Group, a leading US-based industry research firm, to rise 3.9% annually to US$218 billion over the period 2014-2019 – Guy Woodford reports
The Asia/Pacific region, Central and South America, and the Africa/ Mideast region are all expected by Freedonia to register above average sales gains over the forecast period as construction spending, especially on infrastructure projects, continues to increase in developing countries. However, it's important to stress that Freedonia believes more than two-thirds of all additional construction equipment demand generated from 2014-2019 will be attributable to China.
The next few years are tipped to be a sales boom time for excavator and wheeled loader manufacturers.
According to Freedonia, demand for the popular earthmover models is expected to advance at the fastest pace of any major construction machinery product segment over the period 2014-2019. Freedonia says sales of these products will be supported by rising construction and surface mining activity, as loaders and excavators can be used in a variety of settings and applications.
On the down side, Freedonia notes that as more operators purchase new machinery amid improving economies, sales of aftermarket parts and attachments will suffer – an area of trading that has seen huge investment by most leading and ambitious smaller construction equipment manufacturers.
The construction equipment market has been uncertain since the global financial crisis of 2008, and that looks set to continue according to David Phillips, managing director of Off Highway Research, a management consultancy specialising in the research and analysis of international construction markets. In his key presentation at the 2015 UK-based Construction Equipment Association (CEA) annual general meeting, Phillips commented: "I've been in this business for 34 years and I've never known a more uncertain time."
The highly respected Phillips told CEA AGM attendees that there are more challenges than ever before, including the difficult Chinese market, low oil prices and various political issues. He said the war in Syria and the upcoming US election had also added to uncertainty around global trade.
Companies in this article